Very has a fantastic bundle deal in its Prime Day rival event.
Tassimo Happy is a popular, compact pod coffee machine. They're easy to use and can bring a pop of colour to your kitchen as they're available in a number of funky shades.
They have an RRP of around £100 but right now, you can find plenty of Prime Day deals that have them for around £35-£40 (like this £34.99 deal from Currys, which is selling the machine in black, green, purple, cream or white).
But we've spotted something better. Very's Tassimo deal bundles the Happy machine in black with 64 Costa coffee capsules for maximum savings and maximum caffeination.
Get the deal and you'll get £29.94 of coffee capsules and a £34.99 coffee machine for £44. Okay, the saving isn't quite as outrageous as Very claims in its on-page discount but you're essentially getting the lowest possible price for the Tassimo Happy and then £21 worth of Costa coffee for free.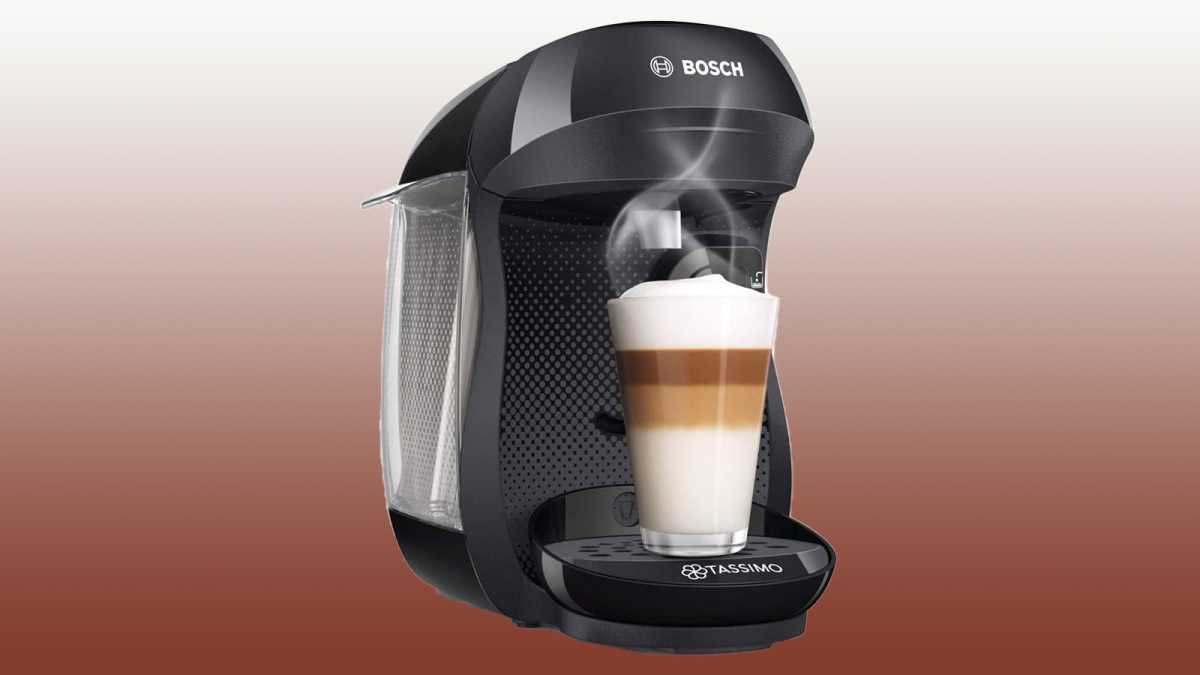 Tassimo
The Tassimo Happy is engineered by Bosch, with a 0.7 litre capacity. It's also compatible with pods from L'OR and Kenco. It has one-touch operation and space for a taller cup.
We think it's well worth it if you're looking to replace your pod coffee machine or pick up a spare for your home office. For more coffee making options, have a look at our round-up of the best coffee machines we've tested.