We're expecting big things from smartphones this year, and there are plenty of new models to get excited about.
Carl Pei's start-up Nothing has finally launched its first handset, the Phone (1), which is on sale now, and up against mid-range rival the Pixel 6a. Meanwhile the OnePlus 10T will launch in early August, followed just a week later by Samsung's next-gen foldables. Before long we'll be back around in time for the iPhone 14 and Pixel 7, not to mention software upgrades like Android 13 and iOS 16.
From the first half of the year, the Samsung Galaxy S22, OnePlus 10 Pro, Oppo Find X5, and Xiaomi 12 series are all already on sale, and there's even a new phone from Apple in the iPhone SE. That's not even mentioning the new slate of foldables from Huawei, Honor, and Oppo, though those haven't actually hit UK stores so far.
Plenty of these phones are powered by the Snapdragon 8 Gen 1 chipset, though this has competition from the MediaTek Dimensity 9000 – not to mention the Snapdragon 8+ Gen 1 and Dimensity 9000+ follow-ups. How many big brands will make the jump away from Snapdragon for their biggest 2022 releases?
Read on to ensure your next smartphone purchase is not immediately followed by regret, tying you into an unnecessarily lengthy contract. (Remember that there is a chance you could upgrade your contract early.)
Pro tip: As these new phones edge closer, the outgoing models will fall in price and you'll be able to scoop up some great deals. If you're not bothered about having the very latest tech, check out our take on the best phones you can buy today.
Best new phones coming out in 2022 and 2023
Asus Zenfone 9 – 28 July
Dominik Tomaszewski / Foundry
Asus announced the Zenfone 9 on 28 July, and the launch is rolling out now.
This is another compact Android flagship phone, with a dinky little 5.9in display – though still packing 120Hz AMOLED tech. The Snapdragon 8+ Gen 1 chip is no slouch either, and with RAM going up to 16GB this is a portable powerhouse. A big battery and gimbal-stabilised camera round out the set.
Read more about the Zenfone 9, or read our Zenfone 9 review
HTC Desire 22 Pro – 1 August
HTC
Here's one we didn't expect: HTC is returning to the smartphone market with the Desire 22 Pro, a mid-range handset designed for use with HTC's Vive VR headsets. And yes, it is coming to the UK, with pre-orders open now and sales officially starting from 1 August.
The Desire 22 Pro is a mid-range phone with a Qualcomm Snapdragon 695 5G processor, 8GB RAM, and 128GB expandable storage.
But perhaps the best reason to get the Desire 22 Pro is how it cleverly can mirror its screen to the Vive Flow headset. The company uses Miracast to wirelessly show your phone screen on the headset, with HDCP 2.2 so it can also stream DRM-protected content from Netflix, Disney+, and other streaming services.
Read more about the HTC Desire 22 Pro
Motorola Razr – 2 August
Chris Martin / Foundry
Motorola has confirmed that it's working on an updated Razr foldable, which it will reveal in China on 2 August – though we don't yet know if, or when, it will reach the UK.
This will be the third foldable Razr (the original was followed by a 5G version) and we're hoping to see a streamlined design and upgraded specs that make it a true flagship competitor to Samsung's offering.
Read more about the 2022 Moto Razr.
Motorola X30 Pro – 2 August
Motorola
Alongside the updated Razr, Motorola will also unveil the X30 Pro – a phone once known as the Motorola Frontier, and confirmed to feature a world-first camera.
Motorola has already confirmed that the phone will feature an incredible 200Mp main camera, likely using the Samsung ISOCELL HP1 sensor – and it will be the first to do so.
Beyond that expect a Snapdragon 8+ Gen 1 chip, curved 144Hz OLED screen, and speedy 125W wired charging.
Read more on the Motorola X30 Pro
OnePlus 10T – 3 August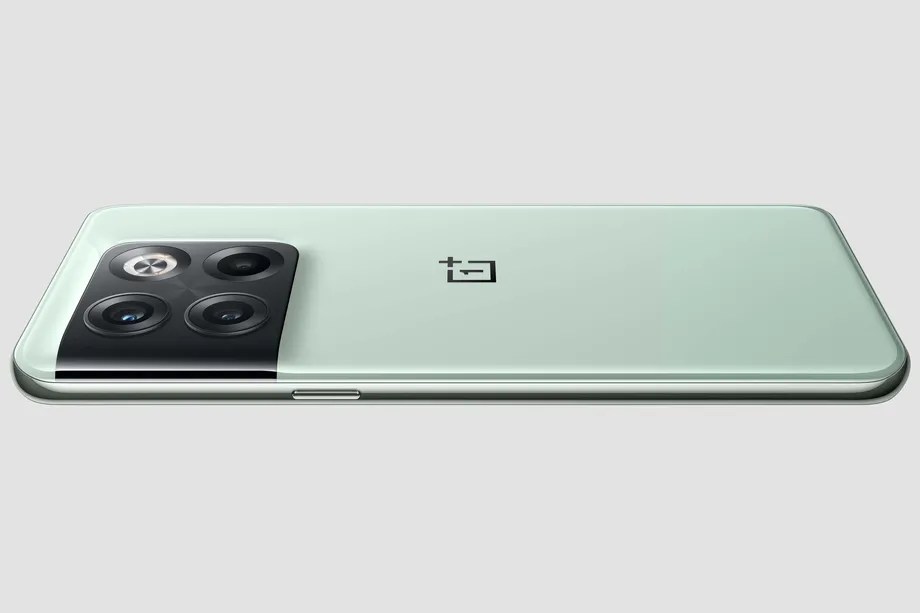 OnePlus
OnePlus is working on another flagship for this year, and the company has now confirmed that the 10T will launch on 3 August.
There had been come debate about whether this was the long lost OnePlus 10 or a brand-new OnePlus 10 Ultra, but the company has now confirmed the 10T name, along with teasing the phone to press (including Tech Advisor) with packages of, well, tea. Both black and green tea, which probably tells you something about the phone's colours too.
OnePlus hasn't confirmed much about the phone's actual specs beyond the fact that it will use the Snapdragon 8+ Gen 1, but leaker renders like the one above suggest a similar design to the 10 Pro. We're also expecting to see 150W charging – an upgrade from the Pro – though the camera and display will likely be slightly reduced in spec.
Read more about the latest rumours on the OnePlus 10T
Nubia Red Magic 7S Pro – 9 August
Nubia
Nubia unveiled the Red Magic 7S and 7S Pro gaming phones in China earlier this year, before giving the Pro model a global release in late July. Pre-orders will start on 2 August, before going on sale officially from 9 August.
It's very similar to the existing Red Magic 7 Pro, with a focus on the upgrade to the Snapdragon 8+ Gen 1 chipset, which should deliver improved performance and better battery life.
Otherwise you can expect the usual blend of high refresh rate display, top specs, fast charging, and middling cameras – though be warned, as the strange spec balance means the Pro model isn't a clear-cut upgrade, and some users may actually prefer the cheaper regular 7 from earlier in the year.
Read more about the Red Magic 7S Pro
Samsung Galaxy Z Flip 4 – 10 August 2022
Samsung hasn't technically confirmed that it's working on another Z Flip, but it's heavily teased that one is in the works and will launch at the now confirmed Unpacked event on 10 August.
Rumours point to a similar size device, though Samsung is apparently working on making it lighter, while improving the hinge and upgrading the IPX8 water-resistance even further.
Get the latest updates on what to expect from the Galaxy Z Flip 4.
Samsung Galaxy Z Fold 4 – 10 August 2022
The Z Flip 4 is almost certain to bring with it the larger Z Fold 4, also likely to launch on 10 August.
We don't know for sure what to expect, but improvements to the under-display camera are almost certain – and rumour has it that the same camera may also appear on the phone's outer display this time around.
Tweaks to the hinge and water-proofing have also been predicted, along with the usual spec and camera boosts.
Find out more about the Galaxy Z Fold 4.
iPhone 14 – September 2022
The iPhone 14 may still be a while away, but we have our first leaks of what to expect from the next Apple flagship, which is likely to launch in September.
Renders based on leaks sourced by Jon Prosser reveal the alleged end of the controversial notch for the Pro models at least – supposedly replaced by a punch-hole camera, with the rest of the Face ID tech hidden under the display itself.
Round volume buttons return, while the camera lenses are now flush against the body – achieved in part by making the phone itself thicker.
Get the latest iPhone 14 news
Samsung Galaxy A23 5G – Q3 2022
Samsung has already released a Galaxy A23 in India, but it's only 4G – and leakers say it's working on a 5G model to get a wider release.
The phone's design looks similar to this year's other A-series handsets, and will apparently feature a rear quad camera and teardrop notch on the front. It's even tipped to be powered by a MediaTek processor – so not one of Samsung's own Exynos chips.
Get the latest on the Galaxy A23 5G
OnePlus Nord 3 – Q3 2022
The next OnePlus mid-ranger is tipped to include an upgraded 150W charging spec – capable of a full charge in just 15 minutes – alongside a new Dimensity 8100 chipset and a larger, 6.7in 120Hz display.
The camera spec isn't expected to change as much though, with the same 50Mp IMX766 main camera as the Nord 2, joined by an 8Mp ultrawide and 2Mp macro.
Read more about the Nord 3
Nokia X50 – Q3 2022
The X50 is the rumoured name for the next Nokia flagship, which we're expecting to see some time this spring or summer.
Solid specs are thin on the ground, but point to a device at the lower end of the flagship range, with a Snapdragon 7-series chipset – though some think a Pro model with an 8-series chip may also be coming.
Read more about the Nokia X50
Xiaomi Mix Fold 2 – Q3 2022
Xiaomi may have never released its first foldable in the west, but we have hopes that the second-gen may launch more broadly – and rumour has it the company is ready to unveil the phone in Q3 2022.
Specs are unclear for now, but most leakers point to upgraded displays, a new hinge, and the powerful Snapdragon 8+ Gen 1 chipset inside.
Read more about the Xiaomi Mix Fold 2
Redmi Note 12 – Q3 2022
With new phones in the series launching twice a year, we're actually overdue the reveal of the Redmi Note 12 series.
Luckily leakers have already filled in some details, pointing to 6.6in FHD+ displays, big batteries, and use of the Dimensity 810, 1300 and 8000 chipsets across three of the models.
Read more about the Redmi Note 12
Honor 70 – Q3 2022
Honor has already launched the 70 series in China, but for now an international launch is "TBD".
There are three phones in the series, all of which use the brand-new Sony IMX800 camera sensor. The exact specs vary between them, but all three phones feature big, curved OLED screens, fast charging, and powerful triple rear cameras.
Read the latest on the Honor 70
Oppo clamshell foldable – Q3 2022
Oppo killed it with its first foldable – the book-style Oppo Find N – so we're eagerly awaiting its second, rumoured to adopt the clamshell format of the Z Flip.
There are few concrete rumours as to specs yet, except that it's likely to use the Snapdragon 8+ Gen 1 chipset, so it won't skimp on specs.
Read more about the Oppo clamshell foldable
Pixel 7 – October 2022
October is Pixel season, so that's when we're expecting Google to unveil the Pixel 7 and 7 Pro – though the company has already teased the design, which you can see here.
After last year's design overhaul there's nothing quite so radical this time around, but patent applications suggest this could be the year we see the company adopt an under-display selfie camera, along with the second-generation of its Tensor chip.
Check out all the Pixel 7 rumours so far.
Google Pixel Foldable – October 2022
This is a bit of a wild card – but leaked internal documents and bits of code suggest that Google may be working on a Pixel-branded foldable device. We thought it might launch in late 2021, but it now looks more likely to appear in October 2022 along with the Pixel 7 – though be warned that some other leakers think it's been delayed to 2023.
Beyond the device's existence there haven't been many leaks with details of what sort of foldable device it will be, or what specs it will have, but we know a lot of people will be curious about a Google-branded folding phone with that Pixel camera.
Read more about the Pixel foldable
Xiaomi 13 – December 2022
It's pretty much a given that the Xiaomi 13 is on the way, and going by Xiaomi tradition it should be revealed in December.
Even if it is, expect it to not to arrive in the UK until early 2023. That might change though, as some rumours point to an earlier reveal for the phone this time around – perhaps as soon as October.
Other rumours are thin on the ground so far, but expect a Leica-branded camera and next year's Snapdragon 8 Gen 2.
Read more about the Xiaomi 13
Huawei Mate 50 – 2022
Now that Huawei has released the P50 Pro worldwide, fans have started anticipating the Mate 50.
While these would normally have launched in autumn 2021, we're now expecting to see Mate 50 phones some time in 2022. Expect a Chinese launch first, with Europe and the rest of Asia to follow a few months later – maybe.
Not much is known about the specs, but expect a 4G Snapdragon chipset, with top-tier display and camera chops to make up for slower signal speeds.
Read more about the Huawei Mate 50.
OnePlus foldable – 2022
Rumour has it that OnePlus is working on its debut foldable phone, and we may see it arrive some time this year.
The phone is apparently based closely on the Oppo Find N – the two companies now share R&D, so that's no real surprise – which means we can expect something like a 7.1in folding display, Snapdragon 888 chip, and triple rear camera including an ultrawide and telephoto.
None of this is certain yet, but read our round-up of the OnePlus foldable rumours for the latest gossip.
Solana Saga – Q1 2023
Solana
The Solana Saga is the phone once known as the Osom OV1. It had been intended to launch as the debut phone from new start-up Osom, but re-branded after a partnership with blockchain company Solana to serve as a web3 handset.
Specs are high-end, with a Qualcomm Snapdragon 8+ Gen 1, 6.67in OLED screen, 12GB RAM, and 512GB storage. Plus it has an additional 'secure element' to help keep financial information safe and secure during crypto transactions and when minting NFTs.
Read more about the Solana Saga.
Samsung Galaxy S23 – Q1 2023
Samsung is almost certainly hard at work on the Galaxy S23 series, with three phones likely to launch in spring 2023.
Rumours point towards the debut of a 200Mp camera sensor – likely in the S23 Ultra – along with larger batteries across the board.
Of course the chipsets are likely to improve too, but there's plenty of debate about whether Samsung will continue to use a mix of Snapdragon chips and its own Exynos hardware, or shift entirely to the Qualcomm silicon.
Read more about the Galaxy S23
OnePlus 11 – Q1 2023
OnePlus is certainly working on its next flagship series, though after disruption this year we don't know exactly which phones to expect and when.
Still, it normally reveals handsets in spring, so keep that in mind. Expect the upcoming Snapdragon 8 Gen 2 to power the phone, along with likely upgrades to fast charging speeds and camera specs.
Read more about the OnePlus 11
Oppo Find X6 – Q1 2023
Dominic Preston / Foundry
The Find X line is Oppo's flagship series, and the Find X6 phones are expected to arrive some time in early 2023.
It's too early for any real leaks on the flagship X6 Pro's specs, but expect an upgrade to the Snapdragon 8 Gen 2, tweaked Hasselblad cameras, and likely a redesign after two years of using a similar form factor.
The Pro will likely be joined by a streamlined Find X6 and a cheaper X6 Lite.
Read more about the Oppo Find X6.
Samsung Galaxy A54 – Q2 2023
Technizo Concepts / Lets Go Digital
The Galaxy A53 sits at the heart of Samsung's mid-range line-up – it's basically the company's core rival to the iPhone SE – so we're confident we'll see an A54 follow it up next year.
Specs so far are thin on the ground, but the render above is one of several imaging the improvements Samsung could be working on, borrowing spec and design elements of its flagships to trickle down to its more affordable hardware.
Get the latest Galaxy A54 rumours
Foldable iPhone – 2023
A folding iPhone has been rumoured ever since the first foldable display tech existed pretty much, but thanks to leaks and rumours we have pretty good reason to believe Apple is at least working on a foldable iPhone – even if it's probably years away.
Apple is rarely the first to market with new tech, though given that Samsung has already released several iterations of its folding tech there's a risk Apple will look backwards if it doesn't follow suit until 2023 – though if it can perfect the tech in that time it may well be worth the wait.
Check out all the foldable iPhone rumours so far.